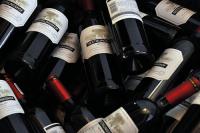 The Western Cape produces some of the finest wines in the world. Visitors to the many historic estates can meet the winemakers and order wines shipped home at discounted rates. You can also enjoy cheeses, olives and fine food in this beautiful countryside.
The main wine producing regions of South Africa are nestled together in this region and most are accessible from Cape Town on a day trip. A key route is the R62, covering world-renowned farms in Stellenbosch, Robertson, Franschoek, and Paarl.
Groot Constantia and Boschendal serves as some of the oldest and most picturesque vineyards in the country. The former is a quick drive from the centre of Cape Town while the latter is in the heart of Stellenbosch, both highly acclaimed.
Nederberg in Paarl is one of South Africa's leading and most decorated wineries, winning numerous domestic and international awards. However, the still young Kleine Zalse in Stellenbosch is hot on its heels.
The Swartland, Overberg, and Botrivier regions are all known for their distinctive Cabernet Sauvignon and spicy Shiraz, while the south coastal region is renowned for its crisp, dry Sauvignon Blanc due to the Atlantic sea breeze.
Outside of the Cape, the eastern KwaZulu-Natal coast is new to the wine scene but is showing signs of promise, while some wonderful varietals come from the Orange River valley where the river creates a cool microclimate that favours white wines.
Whether opting to drive yourself or do an organised tour, there are so many farms from which to choose. Always keep in mind that wine tasting in South Africa is like an excellent, well-aged vintage: best enjoyed slowly with friends.