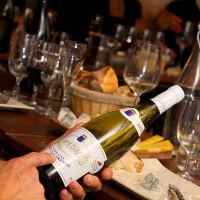 Boasting world-renowned terroirs of Alsace, Champagne, Provence, the Loire Valley and wine capital of the world, Bordeaux, visitors who decide to indulge in a spot of wine tasting in France can sip on some of the world's finest wines while soaking up the luxuriant landscape and dining on magnificent food - a bourgeois paradise!
Visitors with a penchant for bubbly should head for Epernay in the centre of the Champagne region where it is possible to visit the vineyards and cellars (known as maisons) of the top producers.
Wine connoisseurs can also sample Bordeaux's finest wines at several exporters premises in the city, which serve tourists as a stopover and central transport hub, handy for accessing this famous region which produces arguably some of the world's finest wines.
Many of the vineyards in France are fairly small family run businesses lacking in staff to cater for tourists, but the more famous ones, such as Château Mouton-Rothschild organise tastings and tours of the cellars and vineyards while appointments need to be made with other farms, such as Château Margaux.
With so many regions to choose from, each famous for their own cultivars, tourists intent on doing wine tasting are best off doing an organised tour so that the best and most recognised farms can be visited, while those opting to drive themselves should take their time to enjoy the fine wines and verdant vineyards of the French countryside.