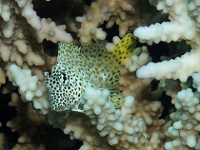 Israel is one of the scuba-diving world's better-kept secrets. It is a fantastic destination for amateur and veteran divers, as well as snorkelers.
Indeed, many consider the Red Sea to be among the planet's premier underwater realms, with its gorgeous coral reefs, rich marine life and excellent visibility. Some of the area's best dive sites are located off Eilat. Popular options include the Satil Wreck (suitable for all levels of experience), the Yatush Wreck (for experienced divers), Eel Garden, the Caves, and the Coral Beach Reserve.
Israel's Mediterranean coastline also offers excellent diving opportunities, where divers can poke around undersea canyons, arches and shipwrecks. Visitors can access the region from Haifa or Tel Aviv.