World Of Coca-Cola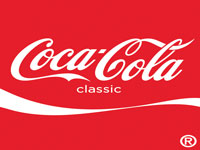 Coca-Cola classic logo © The Coca-Cola Company
In 1886 Jacob's Pharmacy, a small drugstore in Atlanta, began selling a new headache and hangover tonic called 'Coca-Cola'. In 1891, entrepreneur Asa Candler paid $2,300 to acquire the rights of what is now the world's most valuable brand. The following year he founded the Coca-Cola Company.
The new, environmentally-friendly construction houses more than just a museum dedicated to Coca-Cola; it is an entire soft-drink experience. Thousands of Coke objects, trivia and memorabilia are contained among the interactive exhibits in this building, backed up by commercials, radio jingles, a 4-D theatre, tasting and a Pop Culture Gallery.
Address: 121 Baker Street, Pemberton Place
Website: www.woccatlanta.com
Telephone: (404) 676 5151
Transport: MARTA stop W1 or N1
Opening times: Daily 9am-5pm, but hours vary on weekends and in summer.
Admission: $16 adults, $12 children 9-12; other concessions available.