Museo de Coca (Coca Museum)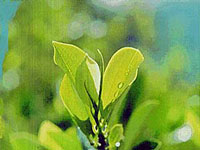 This is a relatively new museum that describes the place of coca in the traditions and culture of the Bolivians. From as far back as they can remember, coca has been a part of their culture and has a place in legendary history when the gods and goddesses used the divine coca leaf to alleviate hunger, cold, fatigue and pain. At first the chewing of leaves was restricted to use in religious ceremonies and by upper-class families but the Spaniards soon became aware of its stimulating effects. They began to promote it widely among the Indian labourers to increase output and numb the senses against the hardships and anxieties they faced. The displays are very provocative and educational, and also include the use and exploitation of coca in the soft drink and pharmaceutical companies.
Address: 906 Linares Street
E-mail: info@cocamuseum.com
Website: www.cocamuseum.com
Telephone: (2)231 1998
Opening times: Monday to Saturday 10am to 6pm.