Warner Bros Studios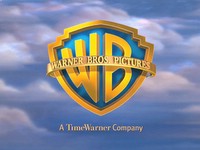 The tour at Warner Bros offers a comprehensive behind-the-scenes look at an authentic working studio and provides more of a technical slant than the Universal Studios tour, focussing on the authentic filmmaking procedure. The informative two-hour tour takes visitors to view the sets, prop construction, wardrobe and sound department, as well as visiting active film and television sets where it is sometimes possible to watch actors in the midst of filming. There is also an introductory film and museum depicting the studio's film history.
Address: 4000 Warner Boulevard, Burbank
E-mail: wbsf@warnerbros.com
Website: wbsf.warnerbros.com
Telephone: (818) 954 3000
Opening times: Open for tours from Monday to Friday between 9am and 6pm (9am-3pm in winter). Reservations are required.
Admission: Different tours vary in price, check the website for details.