Simartin Museum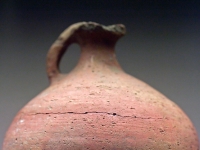 Pottery © Nic McPhee
The tiny Simartin Museum in a century-old house on Front Street is a mine of information for those interested in the island's history, from Amerindian times through to the colonial period. Among the artefacts on display are pottery from the island's original inhabitants, the Arawaks, and cargo salvaged from a British ship that sank off the coast in 1801. Though small, the museum is an excelletn introduction to the culture and history of St Maarten without being overwhelming.
Address: Voorstraat, Philipsburg
Opening times: Monday to Friday 10am-4pm; Saturday 10am-1pm.