Marigot Archaeological Museum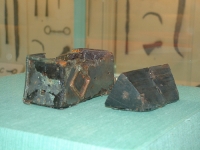 Archaeological Artefacts © Mersey Viking
Next to the Marina Port la Royale on the southern end of Marigot is a worthwhile museum, dedicated to preserving St Martin's history and culture. It houses numerous exhibits, including a variety of pre-Colombian treasures excavated by the Hope Estate Archaeological Society and several interesting exhibitions on Arawak culture. There is also a reproduction of a 1,500-year-old burial mound and ceramics dating from 550 BC. The island's more recent history, before tourism took hold, is encapsulated in some evocative black and white photographs of quiet streets populated with a handful of children and donkeys, and of labourers toiling in the salt industry. The museum has a small gift shop.
Address: Rue de la Liberté
Opening times: Open Monday to Friday 9am-4pm.
Admission: Free