Barnes Foundation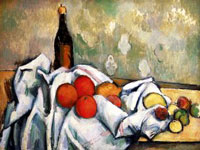 The Barnes Foundation, housed in the French provincial mansion of Albert Barnes, holds one of the finest collections of French modern and post-impressionist paintings in the entire world. Dr Albert Barnes was a wealthy Philadelphia born and bred pharmaceutical entrepreneur who established the foundation in 1922. This artistic experience without equal offers the chance to view an awesome number of masterpieces by artists such as Matisse, Cézanne, Renoir and Picasso. There are also objects like furniture, ceramics and jewellery from around the world in this rare collection of artistic treasures. *Note: The Barnes Foundation is closed until late 2012.
Address: 300 North Latch's Lane, Merion
E-mail: reserve@barnesfoundation.org
Website: www.barnesfoundation.org
Telephone: (610) 667 0290
Transport: Train to Merion Station, or bus 44 to Old Lancaster Road and N. Latches Lane.
Opening times: Gallery Hours: Thursday to Sunday, 9:30am-5pm (September to May); also open on Wednesdays from June to August. Advance bookings are required for all visits. Guided tours and audio guides are available.
Admission: $15. On-site parking is available for $15 per person (book in advance).