Seychelles National Museum of History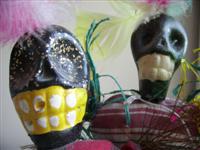 Step back into the days of the buccaneers at the Seychelles National Museum of History, which features excellent displays of historic artefacts relating to the cultural and natural history of the islands. Exhibits include a range of interesting objects from shipwreck salvage, coral, voodoo dolls and old household objects to items that belonged to well-known pirates in days of old. Though the museum is small, its single gallery offers a fascinating glimpse into the culture and history of the Seychelles.
Address: National Library Building, Francis Rachel Street, Victoria
E-mail: seymus@seychelles.net
Telephone: +248 321 333
Opening times: Monday, Tuesday, Thursday and Friday 8:30am-6:30pm, Saturday 8:30am-12pm.
Admission: SCR 10