Ste Anne Marine National Park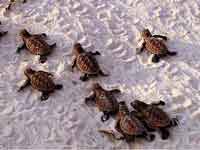 A treat for nature lovers, guided tours are offered from Victoria harbour to the St Anne National Marine Park, which covers six islands off the coast of Mahé near the city. The park encompasses one of the most important nesting sites for Hawksbill turtles, and beneath its clear waters, ideal for snorkelling, the glory of the coral reefs can be enjoyed. Glass bottomed boat trips are also available.
E-mail: mpa@seychelles.net
Telephone: +248 225 115
Opening times: All Marine National Parks are open daily, including public holidays.
Admission: US$10 (adults), children under the age of 12 are free.