Galicia Jewish Museum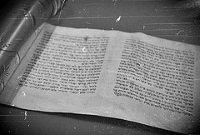 Galicia © Chris
Situated in the heart of the Jewish Quarter of Krakow, the Galicia Jewish Museum houses a permanent photographic exhibition which is extremely powerful. It documents the history and heritage of the Jews in the villages and towns of Poland, focusing particularly on the Holocaust. Poland lost almost a quarter of its population in World War II, and the Jewish community was decimated. The museum has a bookshop, while also hosting plenty of temporary exhibitions, special events, lectures, and Jewish music concerts. The Galicia Jewish Museum is often overlooked as a tourist attraction in Krakow, but is a worthwhile experience for people from all walks of life. Budget at least three hours to fully absorb the experience. Guided tours are available and there is a charming little cafe for refreshments.
Address: Dajwór 18, 31-052 Kraków, Poland.
Website: www.galiciajewishmuseum.org
Telephone: +48 12 421 68 42
Opening times: 10am to 7pm, Monday to Sunday.