Horatio Nelson Museum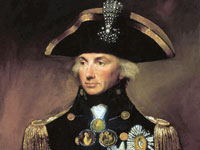 The museum contains the largest collection of Horatio Nelson memorabilia in the Americas, and is dedicated to the life of the Admiral, Britain's greatest naval hero who died in the Battle of Trafalgar in 1805. Horatio Nelson visited Nevis in the late-18th century during his time based in nearby Antigua, and was where he courted and married Frances Nisbet in what is undoubtedly the island's most famous wedding yet. The displays offer a fascinating introduction to the life and times of Nelson, including photos of Nevis, his wedding, miniatures of his fleet, and other souvenirs of the island during his time.
Address: Bath Road, Charlestown
Website: nevis-nhcs.org/nelsonmuseum.html
Telephone: 469 0408
Opening times: Monday to Friday from 9am to 4pm. Closes at 12pm on Saturdays.