Audubon House and Tropical Gardens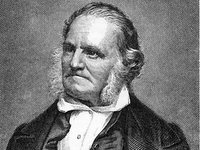 The restored homestead known as Audubon House contains the works of renowned ornithologist, John James Audubon, who visited the Florida Keys in 1832 and completed drawings of 18 previously undiscovered birds for his folio in the gardens of this house. The house was originally built in the 1840s by Captain John H. Geiger, harbour pilot and wrecker, who lived here with his wife and nine children. The house has been furnished in the typical comfortable style of a prosperous Key West home of its era. Entertaining audio tours are available. Visitors can enjoy wandering through the gorgeous gardens, planted with orchids, bromeliads and other tropical, exotic and native plants.
Address: 205 Whitehead Street, Key West
E-mail: audubonhouse@audubonhouse.org
Website: www.audubonhouse.com
Telephone: (305) 294 2116 or 1 877 294 2470 (toll-free)
Opening times: Daily 9:30am-5pm.
Admission: $12 (adults); $7.50 (students); $5 (children 6-12); Free for children under six years of age.