War Photo Limited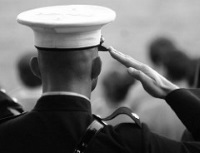 War photography © David
Located in the historical centre of Dubrovnik, the War Photos exhibition space features temporary, changing exhibitions of photographic works relating to war and conflict. The photos aim to showcase war as it really is, exposing the horror and brutality that is experienced by innocents and combatants alike through the photographic medium.
War Photo Limited exhibitions are intended to be educational and showcase the work of world-renowned photojournalists. Although they have no political agenda, the minds behind War Photos Limited consider war a disease and the intention is to expose its cruelties and rid people of the perception that it can be at all glorious and righteous. They showcase some of their exhibitions at schools, universities, and other educational centres.
Anybody interested in military history or photography (or indeed the strength of the human spirit) will be fascinated by War Photo Limited. As the exhibitions change frequently, it is of course possible to visit the space many times and the documentation of particular wars and atrocities is very informative and well handled. Although some exhibitions may be quite shocking, a visit to War Photo Limited is an overwhelmingly rewarding experience.
Address: Antuninska 6
Website: www.warphotoltd.com