Queen Elizabeth II Botanic Park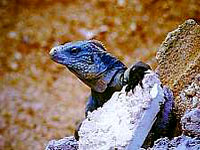 The Caymans are better known for their sea life than habitation on the ground, but for keen botanists or those who would simply like a pleasant walk, the Queen Elizabeth II Botanic Park is hard to beat. A well-marked mile-long (3km) trail winds through lush, easy terrain, featuring almost 300 native species including roses, hibiscus, lilies and orchids - which bloom in late May and June. The park and lake is home to the endangered (and elusive) Blue Iguana, as well as a fascinating array of birdlife including parrots, herons, coots and the rare West Indian Whistling Duck. The nearby Mastic Trail meanders through the old-growth forest that once supplied early settlers with timber. The 26-hectare (65 acre) park is in the district of North Side, and is a 45-minute drive from George Town.
Address: Frank Sound Road
Website: www.botanic-park.ky
Telephone: (345) 947 9462
Opening times: Open daily 9am to 5:30pm (October to March); 9am to 6:30pm (April to September). Closed 25 December and Good Friday.
Admission: CI$8 (adults); free for children under 12 with a parent.