Museum of Science and Industry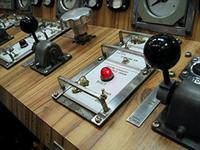 The Oregon Museum of Science and Industry is a feast of fun for young and old. It includes fascinating permanent exhibits dealing with maths, science and technology, and laboratories where children can undertake science experiments. The complex also contains a planetarium (one of the most technologically advanced in the country), the Omnimax theatre and the submarine USS Blueback, which featured in the popular movie, 'Hunt for Red October'. The museum also hosts a plethora of interesting temporary exhibitions.
Address: 1945 SE Water Avenue
Website: www.omsi.edu
Telephone: (503) 797 6674
Opening times: Open from Tuesday to Sunday, 9:30am to 5:30pm. Closed on major holidays, and on most Mondays during the school year.
Admission: General museum admission: $12 adults, $9 seniors and youths.