Belfast Botanic Gardens and the Ulster Museum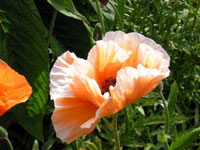 Belfast Botanic Gardens © www.sxc.hu
The Belfast Botanic Gardens date back to 1828, but were only opened to the public in 1895. The gardens boast the Palm House, a cast iron and glass house built in 1852, rose gardens, green walkways, and the Tropical Ravine greenhouse, which was built in 1889. The gardens are popular with office workers, students, locals, and tourists alike, and are a delightful venue for a picnic. Concerts and music festivals are frequently held at the Stranmillis Embankment end of the gardens, with past performances by international stars like Kings of Leon, The White Stripes, Snow Patrol, and U2. Alcohol is technically banned in the park, but it remains a popular meeting place for young people.
At the main entrance to the gardens is the fascinating Ulster Museum, which is one of the top rated tourist attractions in the city. Founded in 1821, the Ulster Museum is a treasure trove of fascinating exhibits on a range of subjects, with dinosaur exhibitions rubbing shoulders with Egyptian mummies and Irish politics. The museum also houses an excellent art collection. The Ulster Museum has recently been renovated and greatly improved and is a wonderful attraction for people of all ages. There is also a good cafe at the museum.
Address: College Park E, Belfast, UK.
Website: www.nmni.com/our-museums/ulster-museum/
Telephone: +44 28 9031 4762
Transport: Take any Metro number 8 and get off at Queen's University or take Metro number 7 and get off at College Park.
Opening times: 7.30am - 9pm.