Historical Museum of Lyon and International Puppet Museum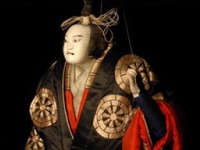 To the right of the river Saône lies the Hôtel Gadagne, one of the most prestigious Renaissance mansions in Lyon. It was built between 1511 and 1527 for the two sons of a spice merchant but fell into the hands of the prominent Gadagne family in 1545. Being rich Florentine bankers, they threw many extravagant parties, infamously linking their name to the mansion. In 1902 the city of Lyon bought the mansion and in 1921 the Historical Museum was installed on the premises. It wasn't until 1950 that the International Puppet Museum became an additional attraction to the mansion's contents. The Gadagne Museum houses paintings, sculptures and furniture, as well as archaeological relics dating back from the Middle Ages to the 19th century, illustrating Lyon's vast history. The International Puppet Museum displays hand puppets, stick puppets, marionette puppets and sliding bar puppets originating from countries such as Japan, Cambodia, England, Italy, Belgium, Czechoslovakia and Russia. The museums are both rewarding for visitors and kids in particular will love the puppets. The mansion itself is wonderful to explore and you can just imagine the wild parties it is famous for as you ramble around.
Address: 1 Place du Petit College
E-mail: gadagne@mairie-lyon.fr
Website: www.museegadagne.com
Telephone: (0)4 7842 0361
Opening times: Wednesday to Sunday 11am to 6:30pm.
Admission: €6 (adult), children under 18 free. Combo ticket for both museums €8.