Birmingham Civil Rights Institute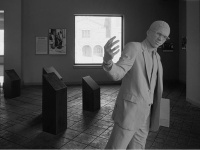 Milestone exhibition gallery © Historic American Buildings Survey
The Birmingham Civil Rights Institute is a homage to the spirit of both well-known and unsung civil rights heroes. Visitors take a self-guided journey through the permanent exhibitions, which chronicle the history of segregation and the civil rights struggle in America. It is a 'living institution', using the lessons of the past to shed new light on human rights issues today. Birmingham's pivotal role in the struggle takes central focus. There is also an art gallery with some items for sale. The museum is moving and despite its serious subject matter is suitable for the whole family; in fact, the educative function of the institution makes it very worthwhile for kids as it brings the history books to life.
Address: 520 16th St N
Website: www.bcri.org
Telephone: (205) 328 9696
Opening times: Tuesday - Saturday 10am-5pm; Sunday 1pm-5pm. Closed Monday
Admission: $15 adults, free for children, other concessions available.