Birmingham Civil Rights Institute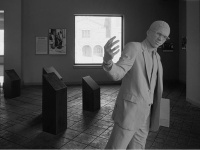 The Birmingham Civil Rights Institute is a homage to the spirit of both well-known and unsung civil rights heroes. Visitors take a self-directed journey through the permanent exhibitions, which chronicle the history of segregation and the civil rights struggle in America. It is a 'living institution', using the lessons of the past to shed new light on human rights issues today. Birmingham's pivotal role in the struggle takes central focus.
Address: 520 16th Street North
Website: www.bcri.org
Telephone: (205) 328 9696
Opening times: Tuesday to Saturday 10am-5pm, Sunday 1pm-5pm
Admission: Adults $12, children $3. Concessions available.