Birmingham Zoo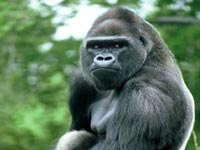 The Birmingham Zoo, Alabama's most popular non-profit attraction, brings 800 wild animals to the centre of Birmingham. There is an interactive aviary, where parrots land on visitors' shoulders, a savannah safari exhibit and a sea lion show. Picnic areas and a food and gift shop are available. Daily activities include pelican feeding, sea lion training demonstrations, and tours of the Predator Zone. Check the zoo's website for times.
Address: 2630 Cahaba Road
Website: www.birminghamzoo.com
Telephone: (205) 879 0409
Opening times: Daily 9am-5pm (extended hours during summer).
Admission: $12 (adults), $7 (children 2-12)