Natural History Museum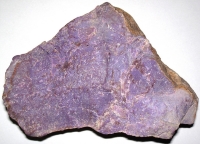 Purple Jade from Turkey © James St. John
Anyone with an interest in the natural world will enjoy Ankara's Natural History Museum, which contains some fascinating exhibits and dioramas detailing the (often extinct) wildlife of Anatolia, as well as a large collection of fossils and minerals. Most interesting are the fossilized footprints of humans who walked the Anatolian steppes 25,000 years ago, and the skeleton of a Maras elephant which lived in the area 193 million years ago.
Address: EskiÅŸehir Yolu Balgat, Ankara.
Telephone: +90 312 287 3430
Opening times: Weekdays 9.30am-5.30pm.