National Museum and Art Gallery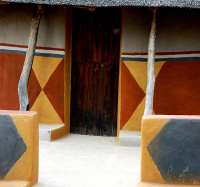 The Botswana National Museum, also known as the National Museum and Art Gallery, is an outstanding institution situated near the centre of town. The museum houses important collections of traditional crafts and paintings by local and regional artists and it also serves to preserve Botswana's natural and cultural heritage.
The multi-disciplinary facility encompasses the National Art Gallery, National Library and Octagon Gallery, as well as recently created Botanical Garden. Visitors can prearrange guided tours with museum staff to get the most out of a visit to the attraction.
Address: 331 Independence Ave
Website: www.botswana-museum.gov.bw