Zurich Zoo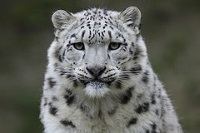 Tallinn Zoo © Lassi Kurkijärvi
Unlike the dubious reputation of zoos worldwide, the Zurich Zoo is refreshingly dedicated to nature conservation, maintaining ecosystems and protecting animal species, with many projects of reintroduction into the wild. Offering guided tours and in depth information tools, the Zurich Zoo does its best to educate the public. With over 340 different species and 4000 animals, visitors will get the unique chance to view endangered animal species such as snow leopards and red pandas. Recreating ecosystems from exotic Madagascar to the rugged Ethiopian Highlands and housing the various animals in spacious enclosures, a visit to the diverse Zurich Zoo is a pleasurable and invigorating excursion. Travellers should visit the website to see feeding times and which new pups have been born.
Address: Zurichbergstrasse 221
Website: www.zoo.ch
Telephone: +41 44 254 25 00
Transport: By tram and bus.
Opening times: 9am-6pm (March to October) and 9am-5pm (November to February)
Admission: CHF 26, concessions available.