Tucson Rodeo Parade Museum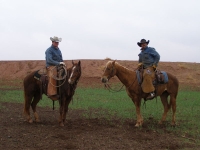 At the Tucson Rodeo Parade Museum, pioneer artefacts and a re-created Western Main Street represent what Tucson looked like, and what it had to offer in the way of businesses and services, back in the old days of the Wild West. The museum also has an inventory of 150 vehicles, with everything from small buggies to wagons and coaches on display. The museum hosts the Tucson Rodeo Parade each February.
Address: 4823 South 6th Avenue
Website: www.tucsonrodeoparade.org/Pages001/Mueum.htm
Telephone: (520) 294 1280
Transport: Tucson Rodeo Parade Museum is located on the northeast corner of South 6th Avenue and Irvington.
Opening times: Monday to Saturday 9:30am-3pm. Closed Sundays and public holidays.
Admission: Minimum donation of $10 (adults), $2 (child).