Knife River Indian Villages National Historic Site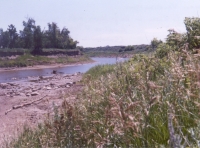 Knife River at Knife River Indian Village National Historic Site © Chris Light
Native Americans inhabited the Knife River area for over 11,000 years, with three Hidatsa villages illustrating that legacy. It's said to once be the home of Sacagawea, the Native American women of Lewis and Clark lore. A museum and visitors centre are also features of this attraction.
Address: County Road 37, Stanton
Website: www.nps.gov/knri
Telephone: (701) 745 3300
Opening times: Daily 8am-5pm, closes 4:30pm in winter.
Admission: Free