Mozart's Birthplace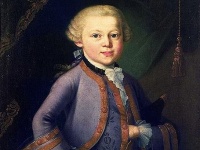 Wolfgang Amadeus Mozart was born in 1756 at his family's home in Getreidegasse. The house has since been converted into a museum displaying exhibits which include the violin played by Mozart as a child, his concert violin and clavichord, a pianoforte and various portraits. The museum was first opened in1880, by the International Mozart Foundation, and restored in 1994.
Address: Getreidegasse 9
E-mail: archiv@mozarteum.at
Website: www.mozarteum.at
Telephone: (0)662 844 313
Opening times: September to June, 9am to 6pm; July to August, 9am to 8pm.
Admission: €7 (adult) and €3 (child)