Prudential Center Skywalk Observatory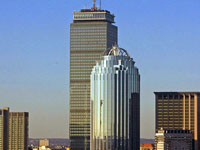 Located in the Prudential Tower, the Skywalk Observatory is a must for children of all ages. Enjoy the spectacular panoramic views over the city and beyond. Visitors can also enjoy an exclusive state-of-the-art Antenna Audio Tour, which touches on points of interest in Boston.
Website: www.prudentialcenter.com/shop/shop_detail.php?id=64
Telephone: (617) 859 0648
Opening times: Monday to Saturday 10am-9pm, Sunday 11am-6pm. Closed Mondays.
Admission: $14 (adults); $9 (children). Concessions available.