Imaginosity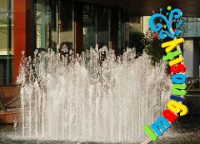 Imaginosity © Maurice Frazer
With a number of exhibits aimed at stimulating children's imaginations and curiosity, Imaginosity is an innovative children's museum that kids will go wild for. The two-storey climbing structure is a favourite, while the art studio, theatres and galleries provide endless hours of entertainment, and at the same time, provide a wonderfully educational experience in a non-threatening way. The museum is designed for kids under nine, and will be wasted on older children; however, adults or older siblings are intended to take part with the younger visitors and the idea is to engage in creative play as a family. Imaginosity is great for a rainy day in Dublin, or just a chance for the kids to take a break from traditional sightseeing and blow off some creative steam. The museum holds numerous events and competitions - things like Superhero Training Camps and storytelling competitions. Imaginosity advises people to book ahead of time to avoid disappointment, particularly on holidays and weekends, as they only accept a certain number of children per session. If you are booking for a group of kids, note that for every five children there must be an adult guardian.
Address: The Plaza, Beacon South Quarter, Sandyford
Website: www.imaginosity.ie
Telephone: (01) 217 6130
Opening times: Open Mondays 1:30pm-5:30pm; Tuesday to Friday and Bank Holiday Mondays 9:30am-5:30pm; Saturday and Sundays 10am-6pm.
Admission: €8 adults and children; €6 toddlers under 3. Concessions available.