House of the Sea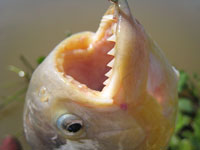 Boasting more than 3,500 animals, the House of the Sea (Haus des Meeres) features a terrarium where children can marvel at crocodiles and snakes, or for the more impressive creatures, the tropical seawater section features piranhas, sharks and sea turtles. The crocodile park is another attraction, while the tropical house features free-flying birds and monkeys who have free reign over everything.
Address: Esterházypark
E-mail: office@haus-des-meeres.at
Website: www.haus-des-meeres.at
Telephone: 587 14 17
Opening times: Open daily 9am-6pm. Thursdays 9am-9pm.
Admission: €12.90 (adults); €5.90 (children)