Grand Canyon Helicopter and Ranch Adventure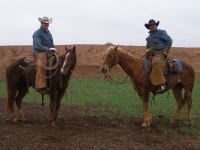 Kids will revel in the exciting experience of flying through the Grand Canyon in a helicopter and landing at the Grand Canyon West Ranch. Once at the ranch, children are enthralled by horse-drawn wagon rides and the cowboys putting on a show. The western-style meal served at the Ranch House also goes down a treat.
Address: 3750 E. Diamond Bar Ranch Rd, Meadview, Arizona
Website: www.grandcanyonranch.com
Telephone: Grand Canyon West Ranch, (702) 736 8787; Heli USA, (702) 736 8727
Transport: Helicopter from Las Vegas McCarran Airport to Meadview, Arizona.
Opening times: Daily at 7am, 8:45am, 10:30am and 12:45pm.