Pretoria National Botanical Garden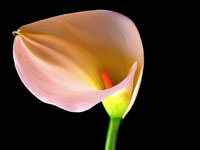 Arum Lilly © Lollie-Pop
Featuring indigenous plants and flowers from all over South Africa, the Pretoria National Botanical Garden bridges the gap between scientific research and recreational garden pleasures. The garden is home to over 198 bird species, a few reptiles and even small mammals like the adorable duiker.
A high quartzite outcrop divides the grounds into two sections: a colder, south-facing section, and a warmer, north-facing section, presenting slightly different natural moods. A paved nature trail provides access to the ridge, which boasts a wonderful diversity of indigenous flora and fauna.
More than half of the total area is dedicated to landscaped garden, using almost exclusively South African vegetation, including 50 percent of the country's tree species. The garden includes several distinct biomes, with savanna and forest sections.
A great place for a relaxing walk or picnic, the gardens also feature Mokha Restaurant which overlooks a small wetland. No pets are allowed in the garden, except guide dogs, and although picnics are encouraged, no fires or braais (barbeques) are permitted anywhere in the grounds. Neither bicycles nor skateboards are allowed.
Address: 2 Cussonia Avenue, Brummeria
Website: www.sanbi.org/gardens/pretoria