Bangkok Children's Discovery Museum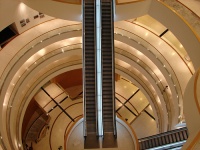 Children\'s Discovery Museum © Y-Not?
Featuring eight different sections, the Children's Discovery Museum in Bangkok encourages hands-on experience in science, nature, culture and society. Featuring galleries themed Body and Mind, Culture and Society, and Technology, children can learn about a multitude of sciences in an interesting and enjoyable way. The best times to visit are in early morning and late afternoon, in order to avoid large school groups. *Note: the Bangkok Children's Discovery Museum is temporarily closed.
Address: Chatuchak Park