Sony ExploraScience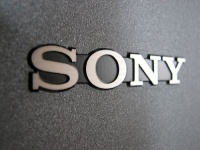 The fascinating Sony ExploraScience museum is an interactive educational centre encouraging children to take an interest in science. The museum features live science shows and interactive educational exhibits combined with Sony's latest digital technology. The museum is divided into four themed sections, covering illusion, refraction, light and sounds. Attractions include robotic dogs that play soccer, musical sculptures, soap bubble rings and much more. All small enquiring minds will love a trip to the Sony ExploraScience, but it is probably an experience best-suited to the 5 to 12 age group. Buy your ticket from the Sony booth outside the south gate of Chaoyang Park to avoid paying for park admission separately. Profit made from ticket sales goes towards supporting rural education in China, so it is money spent for a good cause. The Sony ExploraScience museum is located in Chaoyang Park, the largest park in Beijing, which boasts multiple attractions including lakes, swimming pools, a bungee jumping tower, sports fields, a wetland area, fountains, and a funfair. It is a beautiful area and a fun place to spend the day, especially if you are travelling with children in Beijing.
Address: Inside Chaoyang Gongyuan (Chaoyang Park), Chaoyang Qul
Telephone: (0)10 6501 8800
Opening times: Open Monday to Friday 9:30am to 6pm; Saturday and Sunday 9:30am to 7:30pm.
Admission: RMB 30 (adults); RMB 20 (children)