Carlsberg Brewery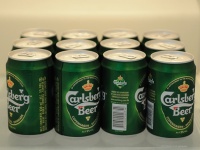 Carlsberg © dawvon
Carlsberg Malawi Brewery Limited, opened in 1968, was the first Carlsberg brewery established outside of Denmark. It is also the only brewing and beer packaging facility in Malawi and brands include Carlsberg Green, Light and Classic, as well as Carlsberg Stout and Kuche Kuche. The visitors centre has Carlsberg novelties on sale to visitors, and there are tours and beer tastings to enjoy at the brewery.
Address: Malimidwe Rd, Makata Indusrial Area
Website: www.carlsberggroup.com
Telephone: +265 (0)1 872 999
Opening times: Tours on Wednesdays at 2:30pm.