The Museum of the Occupation of Riga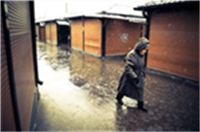 Latvia was occupied from 1949 to 1991 by two successive regimes, in the forms of Nazi Germany and Soviet Russia. This well-curated museum conveys what life was like during this time, and serves as a memorial to those who died or fled as a result of the occupation. Visitors can view film archives and see a reconstruction of life in the infamous Siberian labour camps. A sobering and humanising experience, highly recommended for those who wish to connect to Latvian culture while on holiday in Riga.
Address: Strçlnieku laukums 1
Website: www.omf.lv/index.php?lang=english
Telephone: 67 21 27 15
Opening times: Open Tuesday to Sunday, from 11am to 5pm (October to April); and 11am to 6pm (May to September).
Admission: Donation