South China Botanical Garden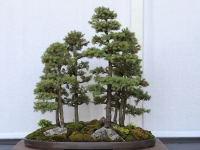 The South China Botanical Garden, formerly known as the Institute of Agriculture and Forestry, was founded in 1929, and apart from being a botanical garden of stunning beauty and variety, it is one of the most important botany research centres in China. It is one of the largest gardens in China and is divided into three regions: a nursery and arboretum area housing modern conservatories and over 30 specialised gardens; a research and residential zone; and Dinghushan Nature Reserve,, which was the first national nature reserve in China. The South China Botanical Garden has a plethora of local flora to admire, including collections of magnolias, orchids and medicinal herbs. Various examples of bonsai, as well as bamboo and endangered plants, are also featured in the gardens. Be sure to visit Long Dong Magic Forest, which is one of the top eight scenic spots in Guangzhou. Non-botanical attractions at the gardens include the Science Education and Information Centre, and Guangzhou's Oldest Village, which was rebuilt on Neolithic ruins. There are also entertainment areas in the garden with several restaurants and various activities on offer, including paintball and fishing.
Address: 723 Xingke Road, Tianhe
Website: www.scib.ac.cn
Telephone: (0)20 3725 2711
Opening times: 7:30am to 5:30pm.
Admission: RMB 50.