Musée des Beaux-Arts Jules Chéret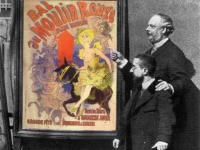 Jules Chéret © Garabombo
Housed in the former residence of the Ukrainian Princess Kotchubey is a fine collection of 19th and 20th century art, including works by Boudin, Ziem, Raffaelli, Renoir and Monet. The Musée des Beaux-Arts Jules Chéret gallery includes great sculptures as well as paintings, including works by J. B. Carpeaux, Rude and Rodin. There is also an important collection devoted to the masters of the Second Empire and Belle Epoque, a great attraction for visitors to Nice. The building is truly lovely and would be worth seeing even if it didn't house a museum, and there is a lovely little garden to sit in as well. The collection is nicely arranged in spacious rooms and there is a pleasant, airy feel to the place. It may not take very long to see everything, but art lovers will be richly rewarded by a visit.
Address: 33 Avenue des Baumettes
Website: www.musee-beaux-arts-nice.org
Telephone: (0)4 9215 2828
Transport: Bus 3, 6, 9, 10, 12, 22 or 23 to Grosso stop, or bus 38 to Chéret stop
Opening times: Tuesday to Sunday 10am to 6pm. Closed Mondays and some French holidays.
Admission: €5 (adult) €2.50 (reduced).