Chopin's House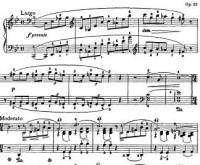 Famous Polish composer Frederick Chopin lived just 32 miles (53km) outside of Warsaw, and his manor house has been converted into a lovely, relaxing tourist attraction. There is a leafy park surrounding the house, and an assortment of 19th-century furniture and instruments within. There are concerts hosted on Sundays in the summertime. A must-see tourist attraction in Poland for culture buffs.
Address: Zelazowa Wola 3
Website: en.chopin.nifc.pl
Telephone: +(48-46) 863 33 00
Admission: 12 PLN, which includes entry to the park, house and concert.