Laumeier Sculpture Park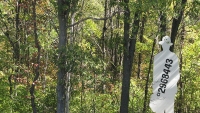 Laumeier Sculpture Park © Joel Krauska
Laumeier Sculpture Park is an open-air museum containing more than 70 outdoor sculptures dotted along a 1.4 mile (about 2.3km) walking trail. The mission statement is to enrich lives and inspire creativity by expanding the context of contemporary sculpture, allowing people to see it in a natural setting.
Visitors to the Laumeier Sculpture Park are unanimous in their approval of this goal, with well over 300,000 people visiting the park every year. Laumeier also boasts outdoor movie screenings and a more traditional indoor gallery housed in an 1816 Tudor mansion.
Over and above being a wonderful picnic site, it offers visitors a fresh and exciting way to engage with the arts. The park is open year-round and entry is free, but admission to special exhibitions usually requires tickets.
Website: www.laumeiersculpturepark.org