National Zoo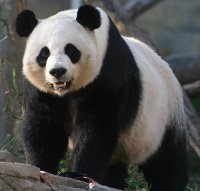 National Zoo © dbking
The Smithsonian National Zoological Park, commonly known as the National Zoo, is a great attraction for families on holiday in Washington, DC. As part of the Smithsonian Institution, the zoo has no entry fee and offers visitors the chance to explore 163 acres of habitats containing more than 2,000 animals. The star attractions of the zoo are definitely Mei Xiang and Tian Tian, two giant pandas on loan from the Chinese government. Other popular exhibits include the Great Ape House, Elephant Trails, Lion/Tiger Hill, Cheetah Conservation Station, and Seals and Sea Lions Exhibit. The National Zoo was the home of the original Smokey Bear, who was a symbol of forest fire prevention and lived at the zoo from 1950 to 1976.
Address: Rock Creek Park, 3001 Connecticut Avenue NW
Website: nationalzoo.si.edu
Telephone: (202) 633-4800
Transport: Metrorail Red line to Cleveland Park station. Metrobus lines L1, L2, and L4 stop at the Zoo's Connecticut Avenue entrance, and H4 stops at the Harvard Street entrance.
Opening times: 10am to 6pm (closes 4:30pm between November and March).
Admission: Admission is free.