Bruges Diamond Museum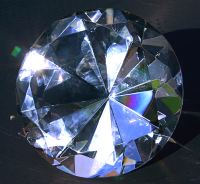 Bruges Diamond Museum © Steven Depolo
Bruges has a long history of diamond polishing, going back to 1450 when local goldsmith Lodewijk van Berquem invented the modern technique of using diamond powder on a rotating disk. The Bruges Diamond Museum (Diamantmuseum Brugge) has a variety of exhibits on this craft, as well as mining and setting diamonds.
The museum also offers live polishing demonstrations each day, and often hosts temporary exhibitions with famous stones and jewellery. The gift shop stocks rough and synthetic diamonds, as well as more reasonably-priced souvenirs.
Address: Oude Gentweg
Website: www.diamondmuseum.be
Telephone: 050 34 20 56
Opening times: Daily 10:30am-5:30pm. Diamond-polishing demonstration daily 12:15pm.
Admission: Museum and polishing show: €10 adults, €8 children. Other concessions available.