National Museum of Beirut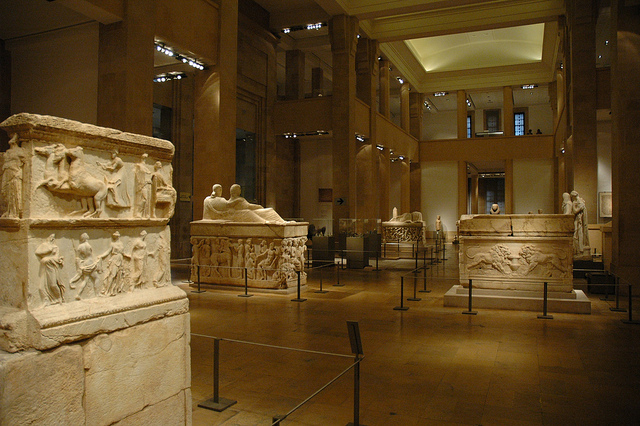 Exhibit © american_rugbier
Located on Museum Street in the heart of the city, the National Museum Beirut has a history that rivals its artefacts. During the Lebanese Civil War, the museum stood on the demarcation line between warring factions and the Egyptian Revival-style building suffered extensive damage.
Many of its treasures would have been destroyed had it not been for heroic pre-emptive measures undertaken by a committed group of individuals. These days, the museum is spread over three floors and renowned for its collection of ancient Phoenician antiquities.
There are also beautifully-organised exhibitions which take the visitor on a journey spanning numerous eras, including prehistory, the Bronze and Iron Ages, and the Hellenistic, Roman, Byzantine, and medieval Malmuk periods.
Address: Damascus Boulevard, Beirut, 1100, Lebanon
Website: www.beirutnationalmuseum.com