Coyaba River Garden and Museum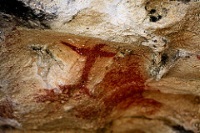 Arawak Art © Leonardo
The Coyaba River Garden and Museum offers and interesting way to spend a couple of hours while on holiday in Ocho Rios. The museum - named after the Arawak word for 'paradise' - has exhibitions detailing Jamaica's history, from its original inhabitants, to the colonialists, and eventually independence in 1962.
There is also a reward for those visitors who make the effort to learn about the country's history. The incredible tropical gardens at the museum are a wonderful surprise. A lush, steamy garden complex, dotted with giant banyan and cedar trees, and natural springs and pools filled with koi fish and turtles, the Coyaba Gardens make for a wonderful daytrip for the entire family. The gardens are also home to the gently-cascading Mahoe Falls, which are particularly fun for the kids to climb.
There is also a gift shop on site, where you can buy local products such as carved figurines, coffee and rum.