Monkey Park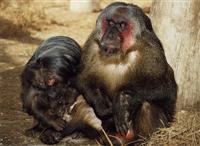 Monkey Town ©
This park is a sure-fire hit with kids and a must for animal lovers of all ages. Monkey Park is a privately-owned conservation and breeding centre for endangered animals, specialising in primates, and doesn't put on any animal shows, aiming rather to educate visitors and let them enjoy interacting naturally with the animals. The park is home to a quirky variety of monkeys, parrots, iguanas, giant tortoises, lemurs, crocodiles, and other curious creatures. Some animals are in enclosures, but others, most notably the comical and friendly lemurs, are allowed to roam free and interact with visitors. The best way to make sure you're popular with the animals is to bring fruit for them to eat. There is feed for sale at the ticket desk, but grapes are a favourite. It's also a good idea to bring refreshments for yourself as the only snacks and drinks available are from vending machines. Families should cater to spend at least two to three hours in the park, which is small but will delight children. The park is off the bus route so a taxi or hired car is needed to get there.
Website: www.monkeypark.com
Telephone: +34 922 790 720
Opening times: open daily 9.30am to 5pm.
Admission: €10 (adults); €5 (children aged 5 - 12).