Dinosaur National Monument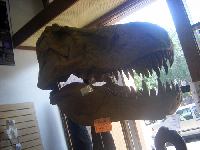 One of the best places to see prehistoric dinosaur fossils in the US, Dinosaur National Monument is home to the Carnegie Dinosaur Quarry, a famous archaeological site that still displays thousands of fossils for the public to see, along with exhibits on life during the late Jurassic period. The park was also home to outlaws and homesteaders in the 1800s, and there are a few historic sites including the Rial Chew Ranch Complex and Denis Julien Inscription.
Address: Moffat County, near Vernal
Website: www.nps.gov/dino
Opening times: Summer 9:15am-4:45pm. Winter 9:30am-4pm.
Admission: $10 per vehicle, valid for seven days.