Live TV Show Tapings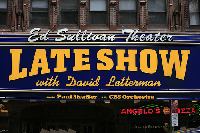 Many popular television shows are recorded in New York City, including morning programmes like Live with Regis and Kelly, the Today Show, and Good Morning America; as well as late night programmes like David Letterman, Late Night with Jimmy Fallon, The Daily Show and the Colbert Report, and Saturday Night Live.
Attending these shows as an audience member is a popular New York City activity, and while the tickets are free, getting your hands on them can be difficult. Many of the shows allow you to request tickets via their official website, while some allow you to queue for standby tickets. The easiest shows to get into are The Today Show and The Early Show, whose audiences simply gather in the plazas next to the studios.
Address: Various studios
Admission: Free