Subic Bay Freeport Zone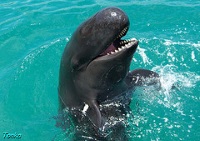 Subic Bay © TauchSport_Steininger
Subic Bay is a unique project on the site of a former United States Naval base. It was buried under ash after the eruption of Mount Pinatubo in 1991 and has since been transformed into a buzzing eco-tourism and commercial hub, only five minutes from the Philippines International Airport and a two-hour drive northwest of Manila. Most of the area, which is enclosed by a security fence, is covered in dense forests teeming with flora and fauna, including rare butterflies and bats.
There are also lovely unspoiled beaches to enjoy, exceptional scenery, forest trails, watersport activities, coral reefs and shipwrecks to explore, numerous sports facilities and duty-free shopping centres. Attractions include Ocean Adventure, an open-sea marine park where visitors can swim with dolphins and scuba dive, guided hikes through the beautiful Pamulaklakin forest to learn about the local flora and fauna, and the Zoobic Safari Forest Adventure Park which features a variety of wildlife, including tigers, and can keep travellers happily occupied for at least a full day.
The most popular activity in Subic Bay is probably scuba diving as there are so many phenomenal dive sites, including many wonderful shipwrecks. Subic Bay is ideal for diving because the dive sites tend to be conveniently close to shore, the shipwrecks are all within recreational diving depths and the sheltered waters enable year-round diving.
Website: www.sbma.com