Museo de Arte Contemporaneo de Alicante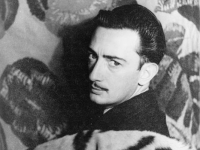 Salvador Dali © Arniep
In the Plaza de Santa Maria stands Alicante's oldest building, a former granary dating from 1685. Ironically the city's oldest building contains its most notable modern art collection, donated by painter and sculptor Eusebio Sempere in 1977. The Museo de Arte Contemporaneo de Alicante is commonly referred to simply as MACA. Among the noteworthy paintings on display are those by Dali, Picasso, Calder, and Miro, and one of the highlights is the section dedicated to Sempere's own geometrical, moving sculptures. As other famous modern art galleries have realised, the contrast between an old building and a colourful modern art collection is striking and interesting. The building is located in the historic city centre, opposite the Basilica of Santa Mariaan, an area which most tourists will pass through on their sightseeing jaunts in Alicante. The museum is part of the project to revitalise the historic quarter. The gallery is cool and inviting on a hot day, with good air-conditioning, and seldom feels crowded. Guided tours of the museum are available free of charge, but must be organised in advance. It is a small but classy provincial gallery which is well worth a visit for art lovers.
Address: Plaza de Santa Maria, Alicante.
Website: www.maca-alicante.es/
Telephone: +34 965 213 156
Opening times: Tuesday to Saturday from 10am to 8pm; Sundays and public holidays 10am to 2pm; closed on Mondays.
Admission: Free.