Museo Provincial de Bellas Artes de Sevilla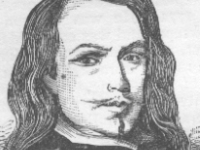 Esteban Murillo © Nicke L
A restored convent dating back to 1612 houses one of Spain's most important and largest art collections. Hidden in a tiny plaza off Calle de Alfonso XII in Seville, the museum was established in 1839. It houses art spanning from medieval times to the 20th century, with the pride of the collection being the range of paintings from the 17th century, Seville's Golden Age. Highlights include the religious paintings of Seville's own Esteban Murillo, but the collection also includes other Seville School artists such as the macabre works of Juan de Vales Leal and Francisco de Zurbaran. There are also two paintings by El Greco among the exhibits. The museum has a surfeit of religious art, which will delight some and bore others; it is probably not the best attraction for children. The convent is an incredible housing for the collection with frescoes and ornate vaulted ceilings, worth exploring even if it were empty. On Sundays there is usually an art market in the square outside the museum where local artists set up stalls and sell their work. A must for art lovers, this gallery is generally considered to have the second best collection of Spanish art in the country.
Address: 9 Plaza del Museo.
Telephone: +34 955 542 942
Opening times: Tuesday to Saturday 10am to 8.30pm, Sundays 10am to 5pm (16 September to 31 May); Tuesday to Saturday 9am to 3.30pm, Sundays 10am to 5pm (1 June to 15 September). Closed Mondays.